Women in Music: A Celebration
Monday 03 May 2021 at 7:30 pm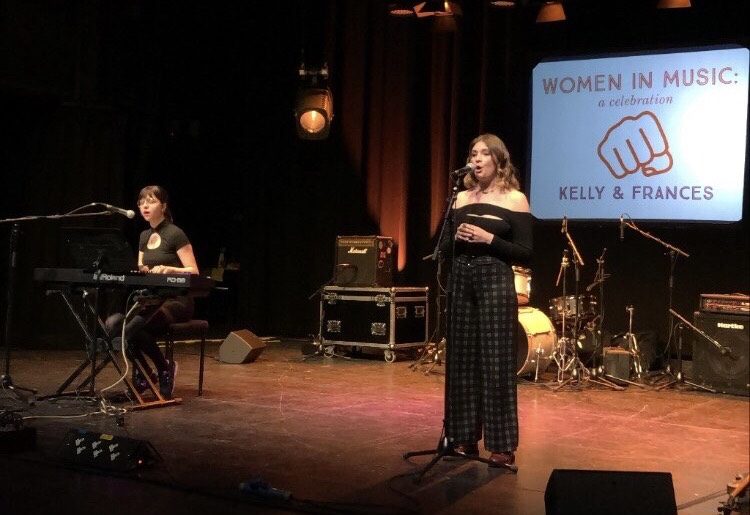 Students from the University of Sheffield present a gig full of empowerment and creativity. With sounds of jazz, neo-soul and rock, this is an event full of passion and enthusiasm for all to enjoy.
This online charity event is raising funds for the Young Women's Music Project (YWMP). 
With the values of YWMP in mind, the line-up for this concert includes womxn with a passion for music, whether they be in a band or solo.
Lineup:
Malah Palinka – Expect jazzy harmonies from Evie, Freddie, George, Tom and Andy as they tap into their influences including Hiatus Kayote, Vulfpeck, Moonchild and Snarky Puppy. 
Kelly and Frances – Second year undergrad Psychology student Kelly plays flute and piano while English and Music student Frances plays the violin. Frances is a big fan of many genres, and is inspired by artists who explore fusion, for example Tom Misch who fuses hip-hip, disco and jazz, as well as vocalists such as Amy Winehouse and Etta James. Kelly is a big jazz fan, she loves the freedom and energy attached to the genre, and massively enjoys interacting with other musicians and singers. She is inspired by many female musicians including Norah Jones and Nina Simone.
Antigoni, Sarah and Ben – a jazz trio playing piano, keyboard and vocals (Antigoni Anastasiadou), double bass and electric bass (Ben Evans) and drums (Sarah Heneghan). Antigoni is a final year music student at the University of Sheffield. She is a pianist and a singer focusing mostly in Jazz. Sarah is a freelance musician and music tutor who has been involved in the Northern Jazz scene since 2018 with various projects and Ben is a freelance electric and double bassist who plays and records with numerous projects around the country.
The link to watch this concert online will be posted here on Monday 3 May.
Date: Monday 03 May 2021

Time: 7:30 pm

Price: Free event with option to donate - use buy tickets link to watch!

Buy tickets