Student Recital Concert II
Monday 26 April 2021 at 5:45 pm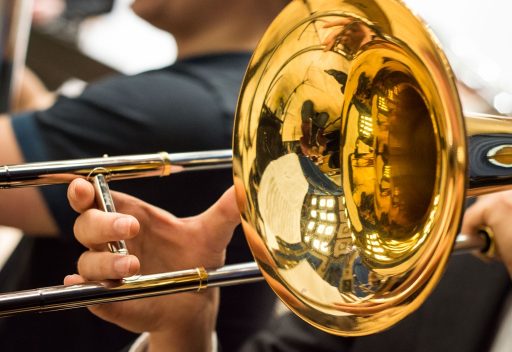 A selection of our finest students from the Department of Music perform in Mappin Hall, accompanied by Annabelle Lawson of the Lawson Trio.
Dan Johnstone – Trombone
Sulek: Trombone Concerto
Darcey Henderson – Soprano
Les Nuits d'été by Hector Berlioz:
1. Villanelle
2. Le spectre de la rose
Emily Cooper – Soprano
Samuel Coleridge-Taylor: Six Sorrow Songs
2 – When I am dead, my dearest
3 – Oh, Roses for the flush of youth
4 – She sat and sang always
William Hamilton – Flute
Henri Dutilleux: Sonatine for Flute and Piano
Allegretto
Andante
Sigfrid Karg-Elert: Chaconne for Solo Flute
Sarah Carroll – Soprano
Benjamin Britten: On This Island
i Let the florid music praise
ii Now the leaves are falling fast
ii Seascape
This event will be live-streamed using our state-of-the-art video and sound equipment from Mappin Hall.
We are pleased to be streaming this event as a live performance starting at 5.45pm. After the concert and a short pause, ticket holders will be able to stream this event again from the same link at their leisure for at least 24 hours.
Date: Monday 26 April 2021

Time: 5:45 pm

Price: £5 / £7 / £10 Streaming tickets are priced at £5 per streaming household, and we have added two supporter tiers for those who want to pay more to support artists and keep music happening as we come out of the pandemic.

Buy tickets