Sound Junction II
Friday 03 April 2020 at 5:00 pm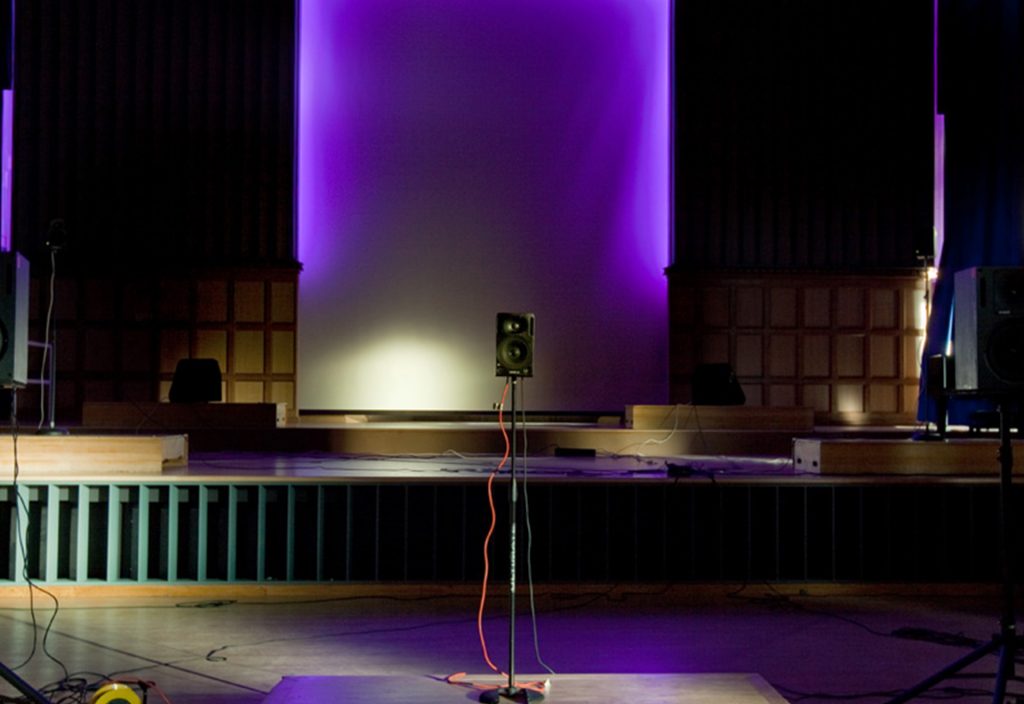 Due to the current COVID-19 situation, this event has been cancelled. We acknowledge that many of you will be disappointed and we are devastated to have to cancel so many upcoming concerts, affecting both you, our audience, and the musicians and artists involved. We will automatically process refunds for any tickets already purchased. Due to the extremely high number of event cancellations currently being handled by TicketSource, they have said that refunds will unfortunately take longer than usual to process- thank you for your patience and understanding.
The University of Sheffield Concert's statement about the Coronavirus (COVID-19) can be found here
Further information on the University of Sheffield's current Coronavirus (COVID-19) guidance can be found on the main website: https://www.sheffield.ac.uk/coronavirus
Sound Junction uses a purpose-built sound diffusion system and darkness to create the ideal listening conditions. Surrounded by strange yet familiar sounds, this setting in Firth Hall gives your mind the space and your imagination the freedom to take you on a personal journey through soundscapes familiar and new.
Click on the links below to find out about each individual event:
Friday 3 April
19:00 Rossiter, Nance & Perkins 
Saturday 4 April
"Most enjoyable. Didn't really know what to expect – but very accessible."
-Previous audience member
Date: Friday 03 April 2020

Time: 5:00 pm

Location: Firth Court Western Bank Sheffield S10 2TN

Duration: Various

Price: CANCELLED