Sound Junction II: Thierry Miroglio
Saturday 04 April 2020 at 7:00 pm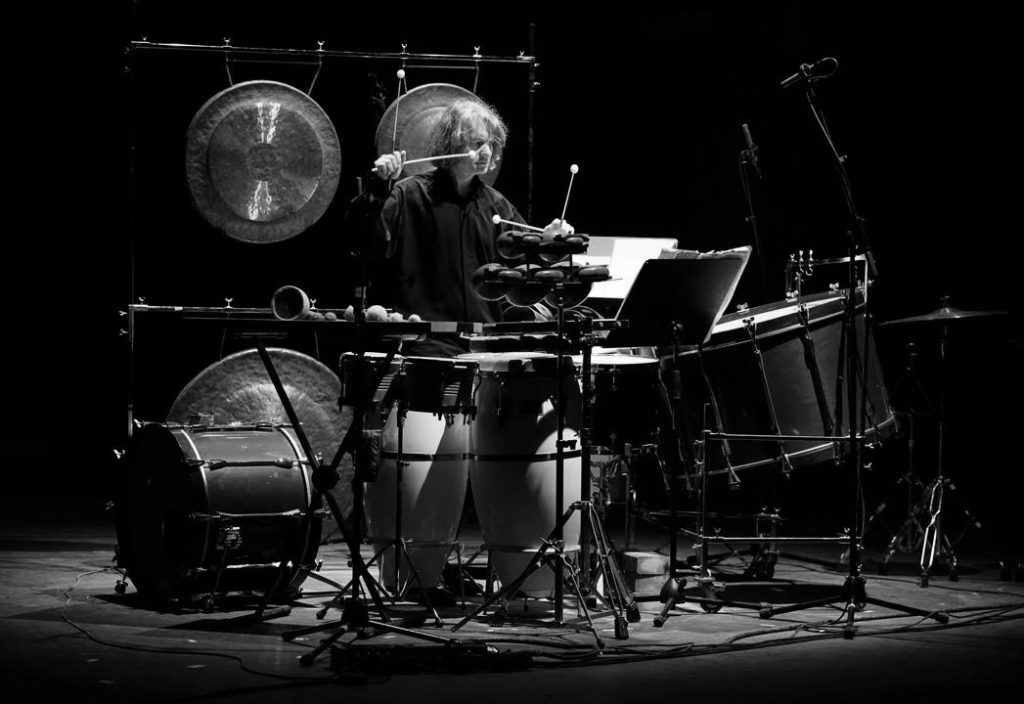 Due to the current COVID-19 situation, this event has been cancelled. We acknowledge that many of you will be disappointed and we are devastated to have to cancel so many upcoming concerts, affecting both you, our audience, and the musicians and artists involved. We will automatically process refunds for any tickets already purchased. Due to the extremely high number of event cancellations currently being handled by TicketSource, they have said that refunds will unfortunately take longer than usual to process- thank you for your patience and understanding.
The University of Sheffield Concert's statement about the Coronavirus (COVID-19) can be found here
Further information on the University of Sheffield's current Coronavirus (COVID-19) guidance can be found on the main website: https://www.sheffield.ac.uk/coronavirus
Sound Junction's headliner Thierry Miroglio presents an exciting and diverse range of live percussion and tape. Each work is for different forces, both electronic and percussive, with live audio visual in two of his works. His percussion and live electronic pieces are drawn from his unprecedented position as the world's most recognised contemporary percussionist.
Programme
Julia Schauerman – Take Flight (2020)
Mario Cáceres – Vanishing (2020)
Adrian Moore – Audiogentry (2019)
Concert 4: 19:00 with special guest Thierry Miroglio (percussion and electronics)
Benoît Granier – Imaginem Mundi Per Orbern Sonus Saturatiorbis (Percussion and electronics)
Tom Williams – A Shadow that Falls (unpitched percussion and fixed media)
Adam Stanovic – Exchanges of Pace (Electronics and vibraphone)
—————-interval—————
Sam Hayden – Le Retour à la Raison (Percussion and live electronics with film by Man Ray)
Paulo C. Chagas – Sisyphus of the Ear (Percussion, Film and electronics: Film by Johannes Birringer)
Date: Saturday 04 April 2020

Time: 7:00 pm

Location: Firth Court Western Bank Sheffield S10 2TN

Price: £5 per concert or £10 for all four concerts

Buy tickets