Seyed Ali Jaberi & Hamdel Ensemble
Thursday 06 May 2021 at 7:30 pm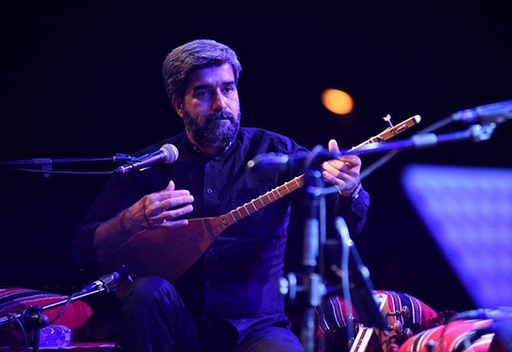 In partnership with TalkingGigs
A performance focused on the poetry and the portrayal of episodes from the life of the 13th century Persian poet Jalal ad-Din Muhammad Rumi. Hailed as the supreme poet of love, his poems have fired the imagination of millions of readers worldwide.
The Hamdel Ensemble, led by Seyed Ali Jaberi, is an acclaimed contemporary Persian Sufi music ensemble featuring professional musicians and scholars of Persian Sufi traditions who have performed worldwide. Formed in Iran in 1997, the Hamdel Ensemble gathers and adapts traditional Persian Folk and Sufi music; sharing its unique language, culture and history, using Iranian and Western instruments to perform breathtakingly beautiful music. 
The Sufi ethic is core to the music of the Hamdel Ensemble and by way of a physical extension to the music they will be joined by a traditional 'whirling' Semazan dancer to bring a visual image of devotional transcendence to the stage.
Few have made the sound of the tanbour, a sacred instrument among the Persian-speaking world and a powerful and sonorous cultural icon, as beautifully accessible as Seyed Ali Jaberi. Jaberi is an award-winning master of his art, one whose albums remains hugely popular among lovers of traditional Persian and Sufi music. His most recent best-seller, Psalms of Loneliness, scored four out of five stars with Songlines magazine. Jaberi is seen as one of the most significant figures in contemporary Sufi music and has been a pioneer for the tanbour, performing in Iran, North America, Europe and Asia. 
This event is presented in partnership with TalkingGigs, and will feature a musically-illustrated interview with the ensemble, followed by a full performance. The Talking Gigs series and its innovative format has been a huge success in Sheffield, and we are excited to present the first of what we hope will be many collaborations.
This event will be live-streamed using our state-of-the-art video and sound equipment from the Drama Studio.
This event will be recorded live in the Drama Studio and then broadcast as an exclusive stream on Thursday 6 May 2021 at 7.30pm. After the event, ticket holders will be able to stream it again from the same link at their leisure for at least 24 hours.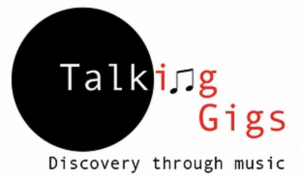 TalkingGigs – raising funds for ASSIST, an invaluable lifeline for people in Sheffield who've been refused asylum.

Date: Thursday 06 May 2021

Time: 7:30 pm

Price: £5 / £7 / £10 Streaming tickets are priced at £5 per streaming household, and we have added two supporter tiers for those who want to pay more to support artists and keep music happening as we come out of the pandemic.

Buy tickets