Music in the City Alumni Concert Series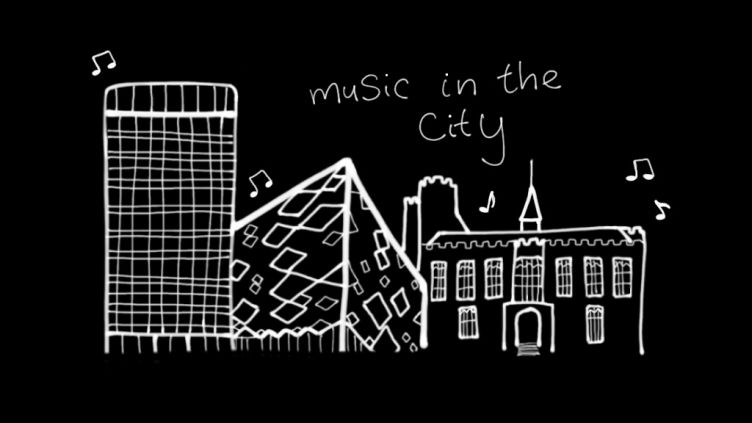 Music in the City is presenting several successful and talented alumni students from the University of Sheffield Music Department in an alumni concert series. Six brilliant performers demonstrate a brilliant range of musical styles as well as sharing their experiences of life as a Sheffield music student and how they have gone on to develop their varied careers and further study.
This series will be running from Wednesday 28 April to Monday 3 May on MinC's YouTube channel
Alex Lyon – Bass Clarinet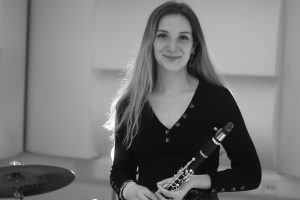 Alex is a London based musician currently studying a masters in clarinet performance at Trinity Laban Conservatoire of music and dance, graduating from Sheffield in 2019. Alex has also taken several teaching opportunities, doing one-to-one specialised instrumental teaching, classroom teaching and first access large group instrumental teaching. 
Alex is performing the first movement of Harry Gensler's 'Sonata for Solo Bass Clarinet' which employs the full range of the bass clarinet, bringing out the singing quality through the beautiful lyrical writing.  
Ben Evans – Electric bass guitar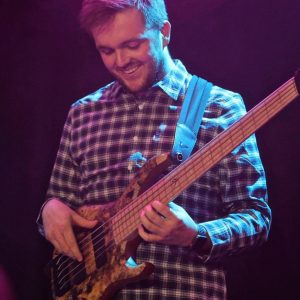 Ben Evans is an electric and double bassist freelance musician based in Sheffield, graduating from the university in 2017. Ben is a highly accomplished performer in a wide range of genres, having performed with award winning theatre companies in London and at the Edinburgh Fringe alongside playing award winning jazz venues, BBC introducing and pop and rock scenes based in Sheffield and Nottingham. 
Ben is performing a electric bass guitar arrangement of the Beatles 'Blackbird' by Jaco Pastorius. The arrangement employs a pedal on the A string to produce a resonance that imitates an acoustic guitar while performing the chordal melody above this. 
Kate Griffin – Banjo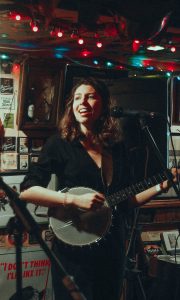 Kate Griffin is a professional musician, teacher and photographer based in Sheffield, graduating from Sheffield in 2019. She is a composer and tours around the country with her own and other band's as well as working with Sheffield based projects. 
Kate is performing her own arrangement of a traditional American song called 'Angelina Baker' on the 5 string banjo with singing. She is performing in the style of clawhammer or frailing, a distinctive banjo playing style and a common component of American old-time music. Kate shifts the piece into a more complex metre with 7 beats in the bar compared to the original 4, exploring more interesting rhythms inspired form Indian classical music studied during her time in Sheffield.
Manon McCoy – Pedal Harp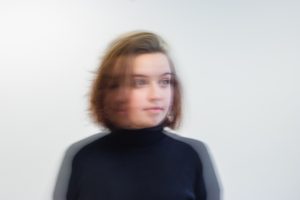 Manon is a freelance harpist and composer based in Sheffield, having graduated in 2020. Manon is currently involved in a number of performance projects ranging from folk to contemporary classical, focusing on recording and releasing music in the coming year. Working as a composer, Manon has had the privilege to work on several commissions also hopefully to be released in the upcoming year. Manon also works as an instrumental teacher, both privately and in a school as well as running master classes and workshops ranging between folk music performance to composition. 
Manon is performing a newer piece written in the last year by Harpist Esther Swift. This piece was written in the Memory of a close friend, called 'Time Spinner'. It's a three movement piece, taking a lot of influence from folk and jazz. It explores the resonance and warmth of the pedal harp as well as employing many interesting techniques including muting, dampening, pedal glissandos and rhythmic effects.
Katie Muller – Voice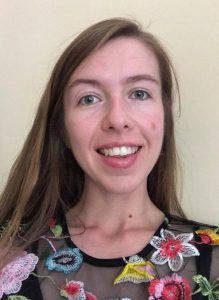 Katie graduated form the university of Sheffield in 2020 and is currently training to be a music therapist, studying a masters in music therapy and partaking in a placement as a trainee music therapist at a school for special education. 
Katie is performing the music theatre song, 'Requiem' from the musical 'Dear Evan Hansen'. Dear Evan Hansen opened on Broadway in 2016, gaining popularity in that time. The music and lyrics are written by Benj Pasek and Justin Paul and the book is by Steven Levenson. 'Requiem' is sung primarily by the character Zoe alongside Larry and Cynthia, however Katie has performed this song as a solo, recording the separate parts to keep in the rich harmonies of the original. Katie also performers the piano accompaniment. 
Ford Collier and Kate Griffin – Tabla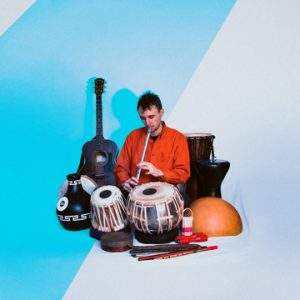 Ford graduated from Sheffield University in 2017 and works as a freelance musician. Ford is currently in two bands including 'The Drystones' who are an electro-folk band and 'Mishra' who perform Indian based folk music, performing alongside Sheffield Indian Musician in residence John Ball. Ford tours, writes and records music with both groups as well as teaching privately. 
Ford is performing on the tabla, although typically main accompaniment in north Indian music it also holds it's own solo repertoire. The piece starts with a qaida, a type of theme and variation from the dilli style of tabla playing before increasing the tempo and moving to different compositions for tabla. Kate Griffin accompanies Ford with the traditional accompaniment for the tabla called the lehra.  
Date: Monday 03 May 2021

Price: Free