Fay Hield: Wrackline Tour
Thursday 22 April 2021 at 7:30 pm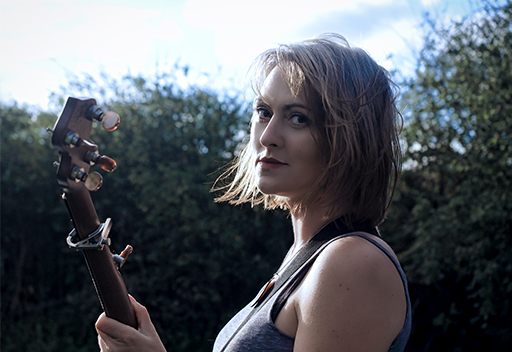 Returning to the live stage Fay Hield teams up once again with Ben Nicholls and Rob Harbron to tour her new album, Wrackline. Exploring ideas of the space between, Wrackline looks to ghosts, fairies, spirits and talking animals to understand what it is about the unknown that entrances us. Working with traditional materials and ideas, Fay explores the feelings they evoke and how they relate to her experience in the contemporary world.  
Shifting between lighthearted stories about drunks sitting with pigs, to darker questions about infanticide, Fay breaths life and meaning into old stories presenting them with a fresh twist and consummate musicianship from Nicholls and Harbron including double bass, concertina, guitar and banjo.  
Expect to be enveloped in music, woven through magical stories and teased into thinking about your relationship with the world around you. 
This event will be live-streamed using our state-of-the-art video and sound equipment from the Drama Studio.
We are pleased to be streaming this event as a live performance starting at 7.30pm. After the concert and a short pause, ticket holders will be able to stream this event again from the same link at their leisure for at least 24 hours.
Date: Thursday 22 April 2021

Time: 7:30 pm

Price: £5 / £7 / £10 Streaming tickets are priced at £5 per streaming household, and we have added two supporter tiers for those who want to pay more to support artists and keep music happening as we come out of the pandemic.

Buy tickets